no, this is not an abstract picture na pinaglaruan ko sa microsoft paint. it is a
stereogram
. now, can you see the hidden 3D image? titigan nyo lang ng lampas... makikita nyo rin... i made this picture myself. obvious naman, kalat dyan letters ng pangalan ko... hehehe. walang magawa eh.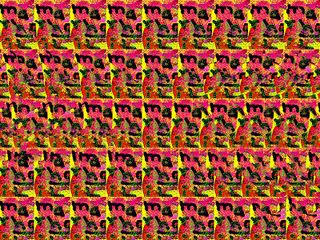 Click the picture for a larger view.

o ano,nakita nyo na? post nyo sa comment kung ano yung hidden image ha!